X
Any questions? We can help you!
X
Delayed Calling
We will call you at a specified time and answer your questions!
BILLIARD IN "GLOBUS" HOTEL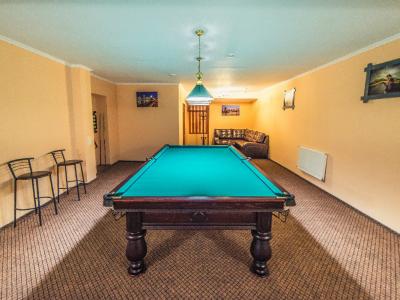 Here you can relax with friends over a game of beer or specialties from the chef. View broadcast of the match favorite football team. Or meet with business partners and negotiate in a relaxed atmosphere.
Billiard was once a favorite pastime of aristocrats, now it is available to all.
After all, reasonable price and good service - it is our advantage.
21.01.2016